WHAT DO YOU WANT
FROM YOUR REBOUNDER?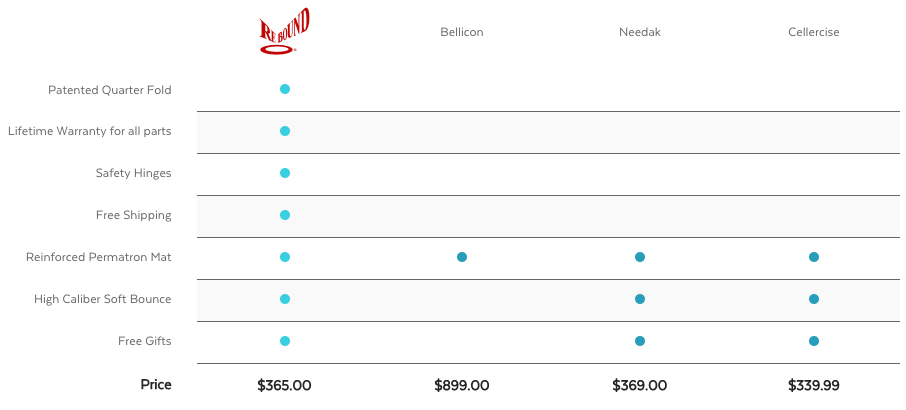 The thing that first struck me when I pulled it out of the box is the quality of it. The workmanship is top notch. I would like to add that a feature I didn't notice your website mention is the fact that no assembly is required. Just unfold and you're ready to jump to it. Again, thank you for your high quality product and the free gifts.
START REBOUNDING TODAY!